Effortless Charging, Expertly Installed: Discover Our EV Charger Installer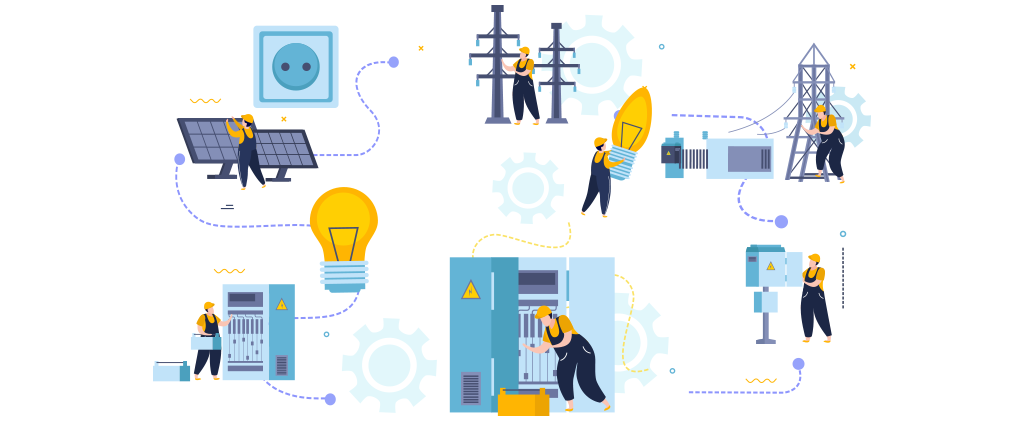 As electric vehicles (EVs) gain popularity, the need for efficient and reliable charging solutions becomes increasingly crucial. Choosing the best EV charger installer for your electric car charger installation is essential to ensure a seamless and hassle-free charging experience. With Tech OVN, you can discover expert professionals who will provide effortless charging solutions tailored to your needs.
Importance of Choosing the Best EV Charger Installer
When it comes to install electric car charger, it's crucial to rely on the expertise of a trusted EV charger installer. They possess the knowledge and experience to handle the intricate installation process, ensuring that your charging station operates optimally and safely. By selecting the best EV charger installer, you can avoid potential issues and enjoy a hassle-free charging experience for your electric vehicle.
Professional EV Charging Station Installation Services
Tech OVN offers professional EV charging station installation services to meet the growing demand for electric vehicle infrastructure. Our skilled technicians specialize in installing charging stations at residential, commercial, and public locations. With their expertise, they can efficiently set up charging stations that are compatible with a wide range of electric vehicles, providing a convenient charging solution for both individuals and businesses.
Seamless Electric Car Charger Installation for Your Convenience
Installing an electric car charger should be a seamless process that fits your schedule and lifestyle. Tech OVN understands the importance of convenience, which is why our EV charger installer strives to provide a hassle-free experience. Our technicians work diligently to ensure minimal disruption to your daily routine while expertly installing the electric car charger at your preferred location. With Tech OVN, you can enjoy effortless charging right at your fingertips.
Expert EV Charging Point Installation: Powering the Future
As the world transitions towards a more sustainable future, the installation of EV charging points plays a vital role in supporting electric mobility. Tech OVN's team of expert installers is dedicated to powering the future by providing efficient and reliable EV charging point installation services. Whether you need a single charging point or a comprehensive charging infrastructure, Tech OVN has the knowledge and resources to deliver a solution that meets your specific requirements.
Trust Tech OVN – Your Reliable Electric Vehicle Charging Installer
Why should you choose Tech OVN as your go-to electric vehicle charging installer? The answer lies in our commitment to excellence, reliability, and customer satisfaction. With Tech OVN, you can expect:-
Highly skilled and certified EV charger installer, experienced in the field.

Comprehensive knowledge of different charging technologies and industry best practices.

Customized solutions tailored to your specific needs and preferences.

Timely and efficient installation services to minimize inconvenience.

Exceptional customer support throughout the installation process and beyond.
When it comes to electric charger installation, Tech OVN stands out as a trusted and reliable provider of seamless charging solutions. With our expert EV charger installers, you can enjoy effortless charging, professionally installed for your convenience. Trust Tech OVN to power your electric vehicle and contribute to a greener, sustainable future. Contact us today to discover how we can meet your EV charging needs.